Har suttit och limmat ihop lite fler Shock Troopers från Wargames Factory. Här kommer bilder på två stycken Melta-beväpnade veteraner.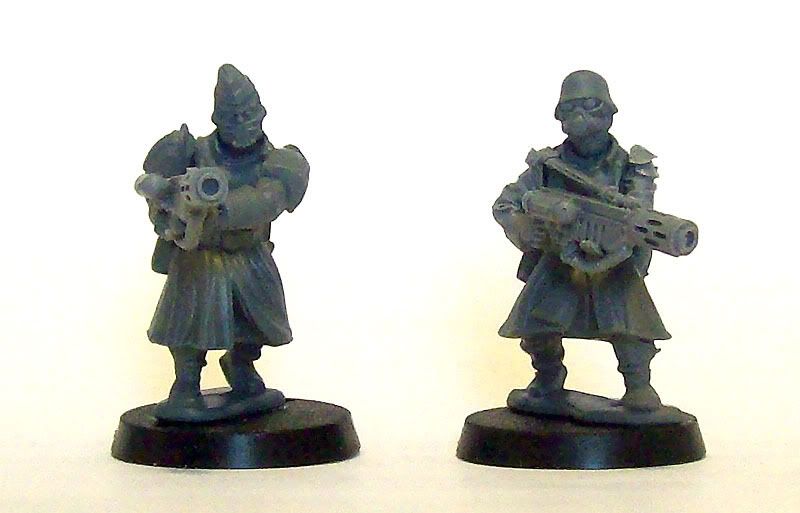 "Smältgevären" kommer från Forgeworlds specialvapenpack till Death Korps of Krieg. I det fick man två plasmor, två meltor, två flamers och två granatkastare. Ett av varje vapen hade tillhörande armar, medan ett av varje vapen var löst (och i flamerfallet oladdat) för att sättas på ryggen eller läggas i något fordon.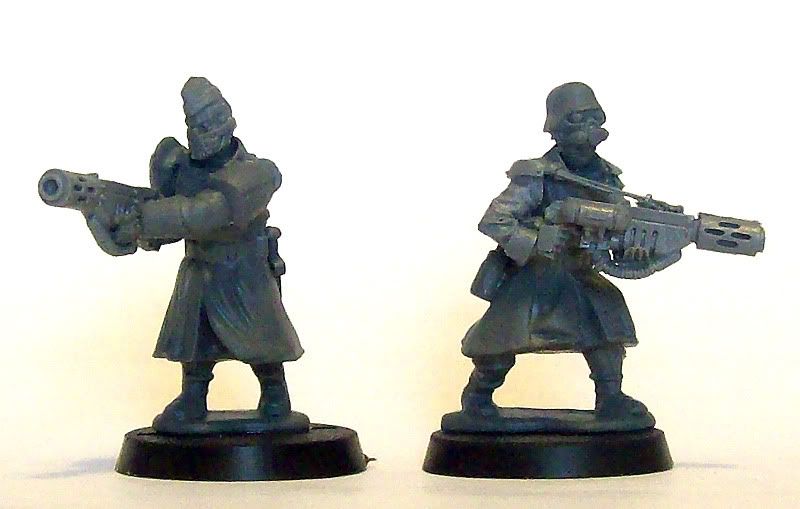 Den vänstra figuren har alltså originalarmar från Wargames Factory, jag har bara skurit av den ursprungliga beväpningen och vinklat vänsterhanden så att den håller bättre i vapnet. Den högra har således Death Korps of Krieg-armar. Axelskydden är lite mindre, men det gör inget. De ska ju vara veteraner, så de ska se lite olika ut.
Jag har inte börjat måla dem än, beroende på att jag behöver spackla igen hålen vid axlarna men har slut på green stuff. Ironiskt nog passade Forgeworld-armarna bättre, det var stört omöjligt att få originalarmarna att sitta bra och samtidigt hålla i vapnet. Go figure.